More details of Shibui Bonsai winter seedling offer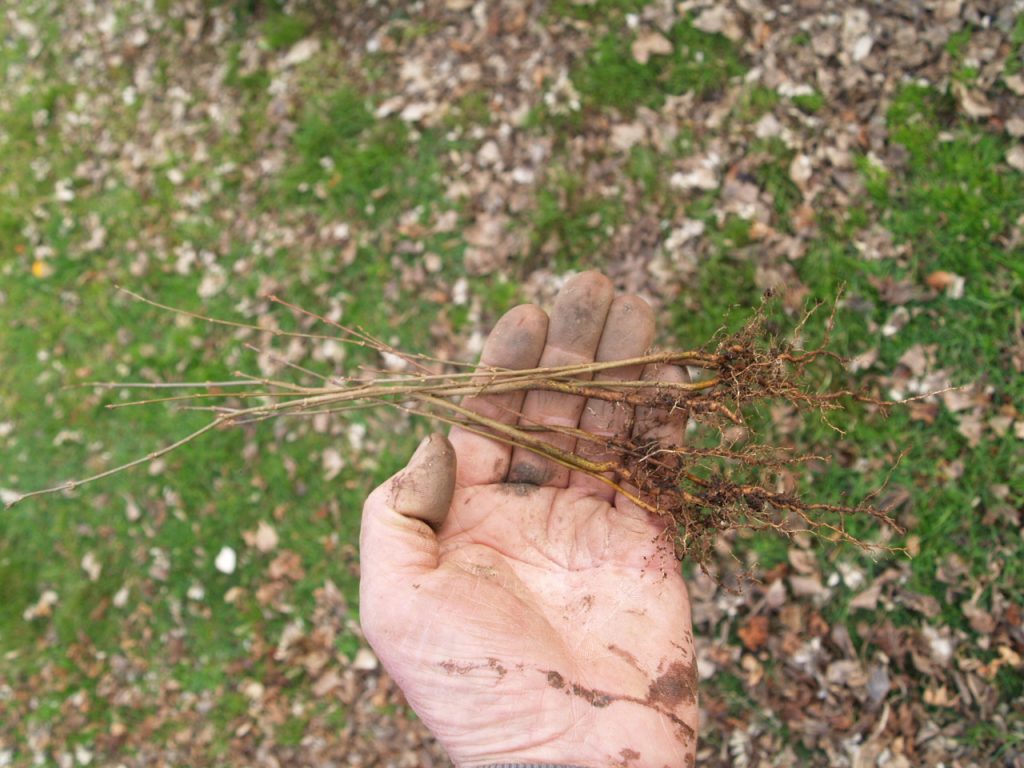 Small tridents are up to around 3mm thick near the base. They will generally be from 20-30cm tall as shown here. Some have good lateral roots while others may have few. The good news is that tridents survive with very few roots and can easily grow more. Just snip the tap root short and plant them Next year you'll be amazed at how many new roots have emerged and grown. Small tridents $1 each
Some customers plan to wire the trunks and make lots of twists and bends as potential shohin and mame sized bonsai. If that's your plan please tell me and I'll specially select thinner, more flexible stems which should allow for better bends with less unwanted snaps. From experience there's no point trying to put tight bends into thicker maple trunks. They rapidly get hard and brittle so larger trunks snap rather than bending well.
Medium tridents are roughly 3mm through to 6mm thick. Again, some will have lots of roots like these and others will have just a few. $2 each. Medium and larger seedlings may have the roots roughly trimmed to make it easier to wrap the roots. Trunks will usually be chopped at around 30-40 cm tall for packing.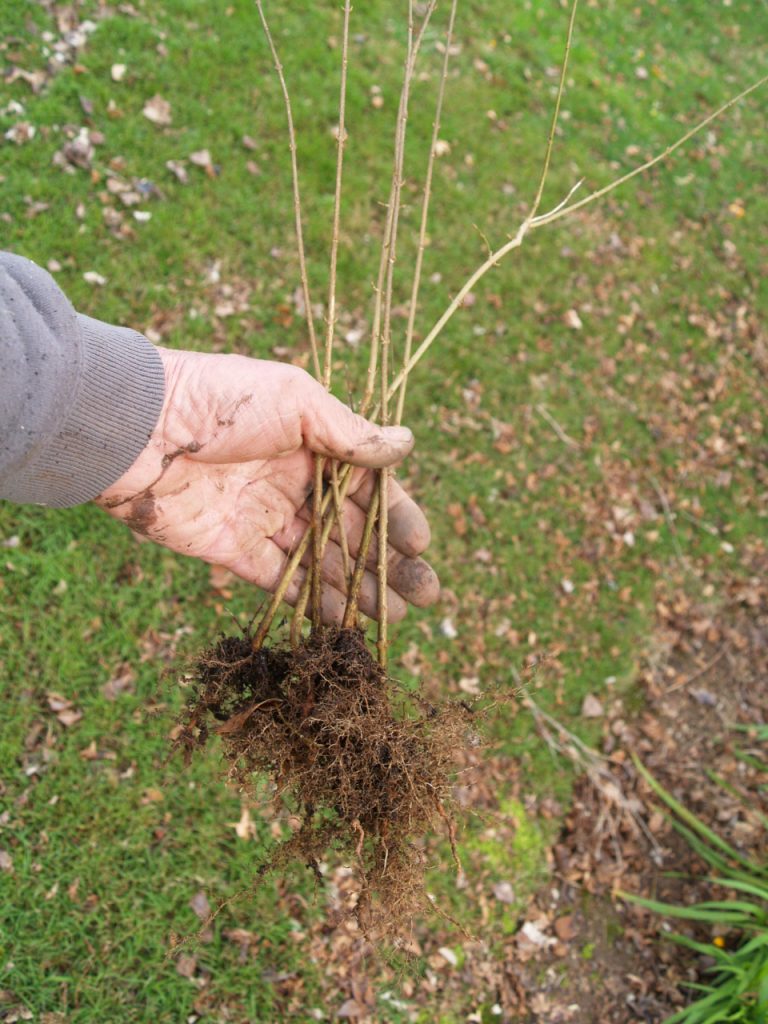 Large trident seedlings are from 6mm (around pencil thickness) up to 10mm (almost small finger thick) $5 each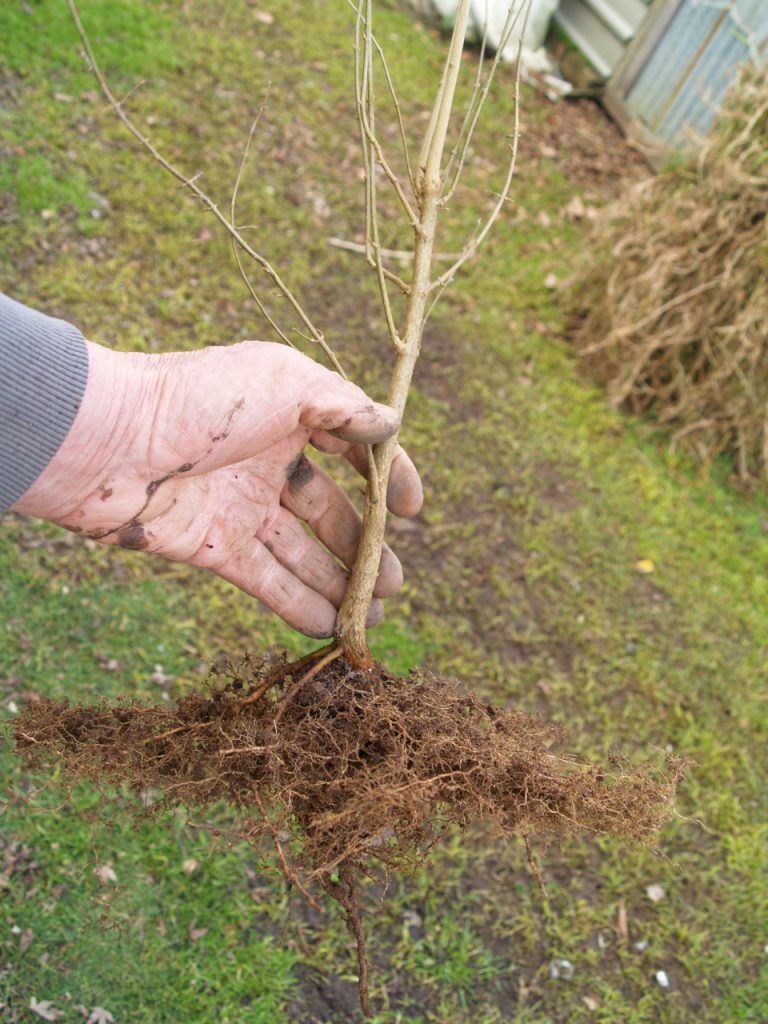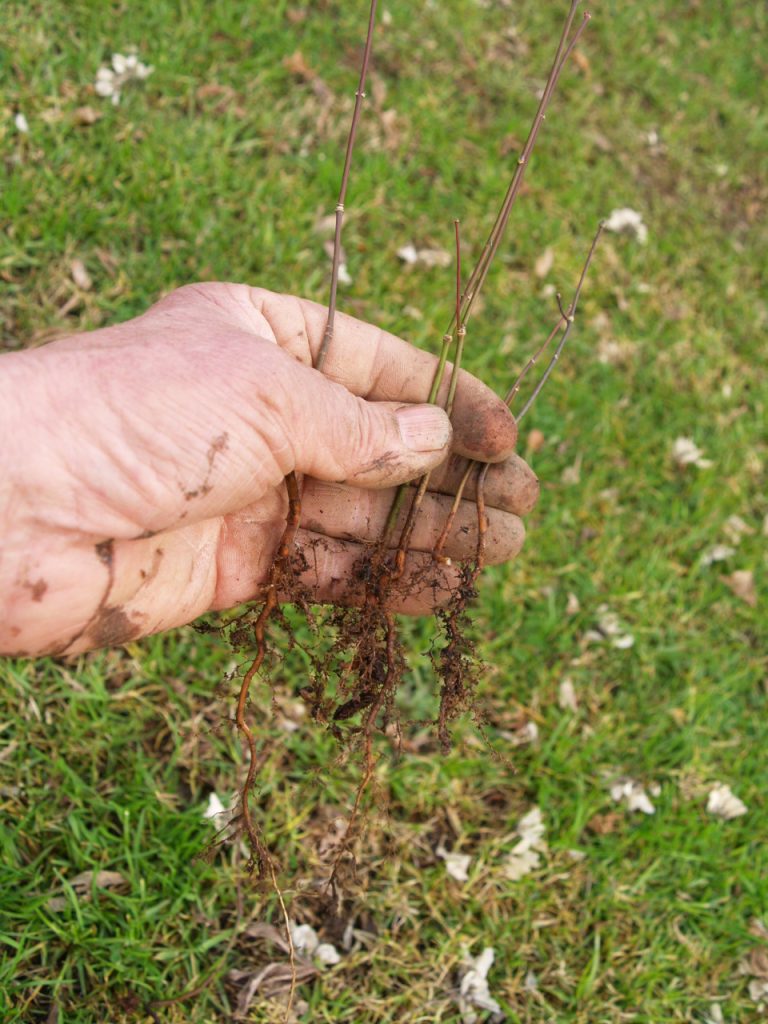 Small Japanese maples $2 each. The Japanese maples are slower growing so the trunks tend to be a but shorter than similar thickness tridents. Some may only be 8-10 cm tall but most will be around 15cm. $2 each for smaller Japanese maples due to slower growth, higher demand and limited numbers.
Any Japanese maples thicker than around 3mm are $5 each. These are mostly 2-3 years old now. There's not so many of these so only available while stocks last.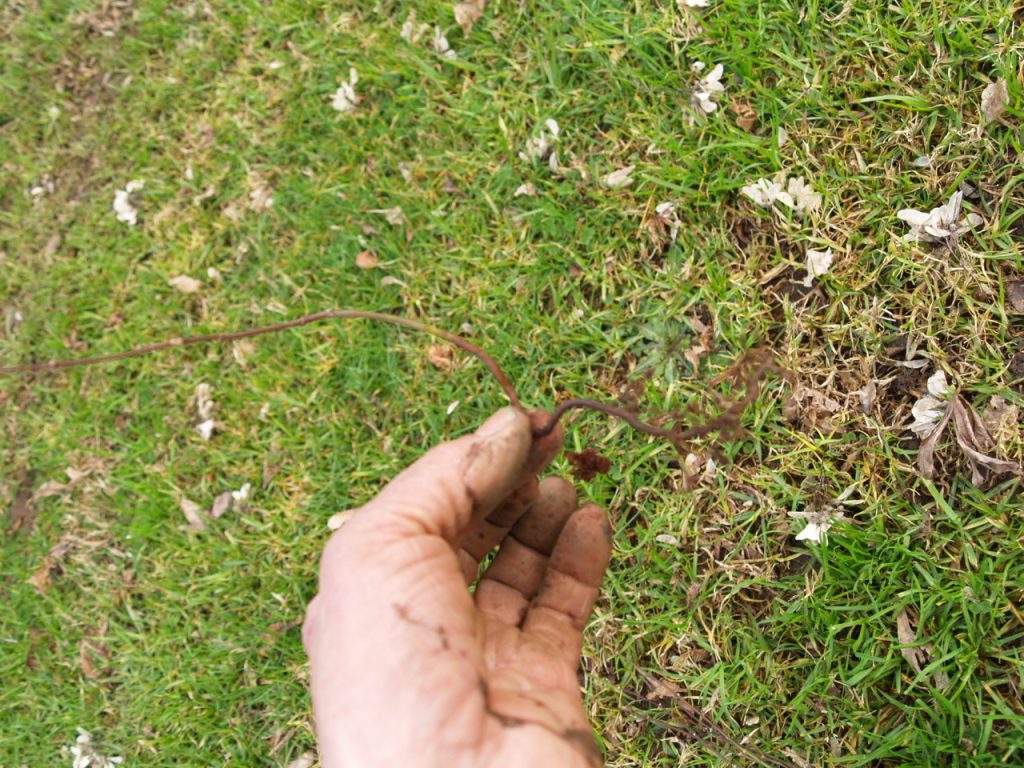 Quite a few of the seedlings have had to grow through mulch and other plants which often gives the trunks natural bends and twists. I normally separate out bent trunks so if you fancy growing some small, twisted maples just ask. Same prices listed above depending on trunk thickness.
I've just come across a patch of super small Japanese maple seedlings. These have grown in tougher conditions. They are still a full year old but much shorter. That means closer internodes on the existing trunk which should work well when developing smaller sized bonsai. $20 for a bundle of 20 seedlings. Available in either straighter or bent trunks.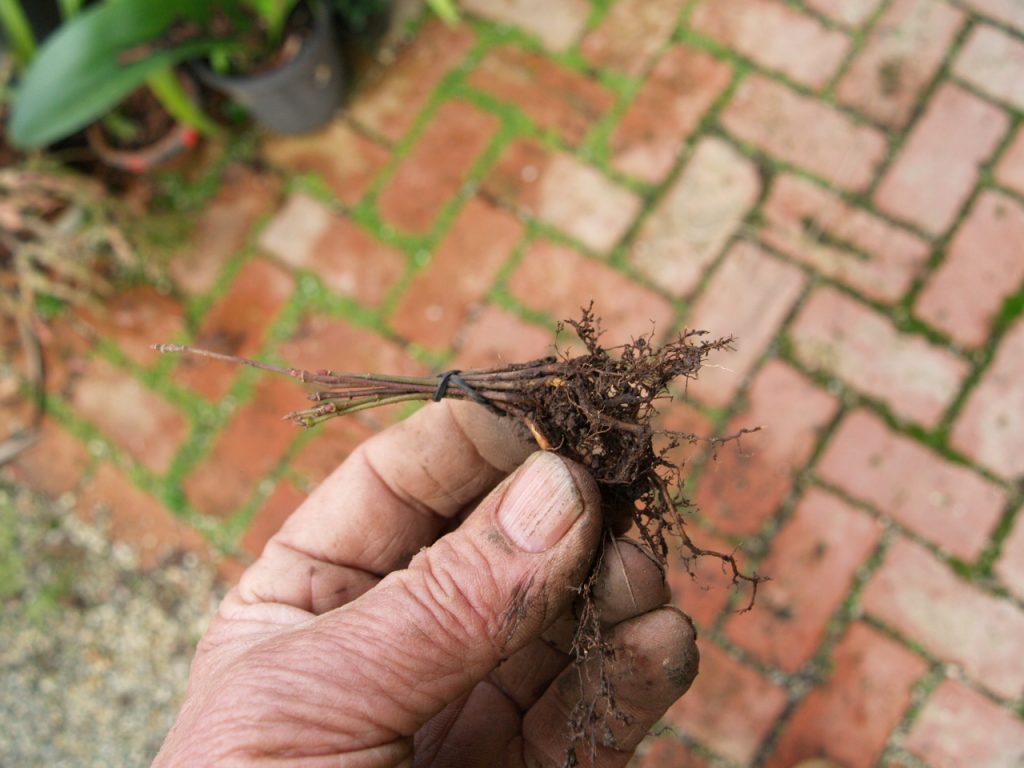 Also available:
XL and XXL tridents – These tridents were hiding last year when I culled so are now 2-3 years old. Trunks from 2cm -5 cm thick near the base will give you a head start on growing larger trees. Be aware that these larger tridents have grown quickly and have very little trunk taper. The necessary trunk chop will leave quite a large scar though tridents heal rapidly if they are allowed to grow freely again in the year or 2 after the chop As untrained seedlings they may have good radial roots or not. I'm happy to send photos of potential XL and XXL if you want to see before committing to the purchase.
Forest packs – Bundles of different thickness trident trunks specially selected to make starter group plantings. Forest pack typically consists of 2 large, 6 medium and 6 small trident seedlings at just $20 each. See this post Trident maple group planting for my tips and techniques to build your own group from a Shibui Bonsai forest pack.
All winter seedlings are sent bare root. That means no soil but don't worry. While they are dormant your maple seedlings won't even know. Roots are packed in wet newspaper or damp sawdust so the roots don't dry out, then wrapped in a plastic bag to retain moisture while they travel and packed in a cardboard box to protect them while in transit. Seedlings can travel for up to 2 weeks this way with no ill effects. When your package arrives, open the bag and check that the packing is still damp. Add a little water if required. Bare root plants can be stored for several months if necessary. They will eb fine in the plastic bag for a few days but for longer term storage – dig a hole in the garden and cover the roots with soil or place the roots in a suitable sized container and cover the roots with damp soil, sand or potting mix and they will be fine until you get round to dealing with them. Obviously the sooner you pot up your new Shibui Bonsai seedlings the better but provided the roots don't get dry the seedlings can be stored this way until leaves start to open in spring.
Don't forget if you don't think you have the time or patience to grow your bonsai from small seedlings Shibui Bonsai has lots of more advanced trees in pots. Prices starting at just $10 and up depending on age, trunk shape and branching.
Make sure you include your mailing address when you order so I can calculate post costs to get your order delivered right to your door.