Trees grown in the open ground develop thick trunks and aged characteristics quicker than pot grown trees. We have been field growing trees specifically for bonsai for over 20 years and have refined our techniques to produce better trees for your bonsai passion.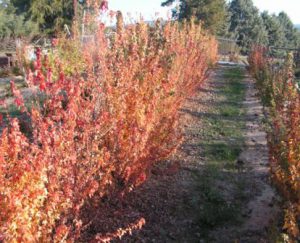 Our field grown trees are dug regularly and root pruned to promote the best possible nebari and tachiagari for your future bonsai. Trees are pruned regularly while in the growing beds to create a trunk with movement and great taper.
Field grown trees are available in a range of sizes from 15 cm pots through to larger trees in polystyrene boxes. Also available bare rooted during winter. Species generally available include: Trident maple, Japanese maple, Japanese Black pine, Chinese Quince, Shimpaku juniper, Chinese and Seiju elm.
30 cm orchid pots. Trunk diameter 5-7 cm, height 30-70 cm.
Also in 20 cm orchid pots.
Species include Chinese and Seiju elm, Trident maple, Shimpaku juniper, Chinese quince, Japanese Black pine.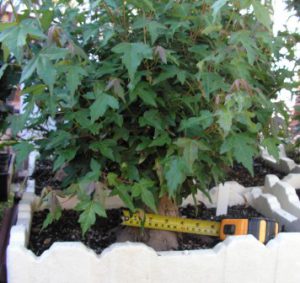 Larger field grown pre bonsai in polystyrene boxes. Trunk diameters up to 15 cm, height 50 – 70 cm. Species include Trident maple, Japanese maple, Black pine.
Have a look at the current catalogues via the links on the catalogue page –https://shibuibonsai.com.au/catalogue/
New catalogues are usually posted in late October or November when the new trees have settled in to the pots.