There has been lots of interest in olives as a commercial crop in this area because they love the conditions. Olives also make great bonsai.
Olives were first planted in North East Victoria over 100 years ago. They liked the climate and soils here so much they quickly spread as birds carried the seeds. Local councils, landowners and Landcare groups now recognize olives as an environmental weed in many areas. While that is not such good news for the native plants that feral olives compete with it is great news for us as bonsai growers because we have lots of wild grown olive stock to collect.
Olives are great for bonsai. They are generally really hardy and can survive short periods of dry that would kill many traditional bonsai favorites. They are very easy to transplant and can survive radical root reduction. Olives also have the ability to produce new buds on older wood and generally respond to trunk chops with masses of new shoots. On the down side olives are slow to grow so starting from seed or tiny seedlings will probably lead to frustration. Fortunately older trees are readily available as weeds in many places now so starting with well developed trunks is a much more viable option.
Our local Bonsai group has organised a number of 'digs' where members can help remove some of the ferals and get some good stock to develop future bonsai. I'd just like to share some of the trees I have obtained this way
Digging trees for bonsai is not always easy. Some of the best trunks are found on steep or inaccessible terrain. Some tools make the job easier. A shovel is usually the minimum tool kit for would be bonsai collectors but a crowbar may be required in rocky or harder soils. Pruning tools help reduce the mass to a manageable size. Many collectors find a chainsaw or battery powered reciprocating saw invaluable, especially for larger trees.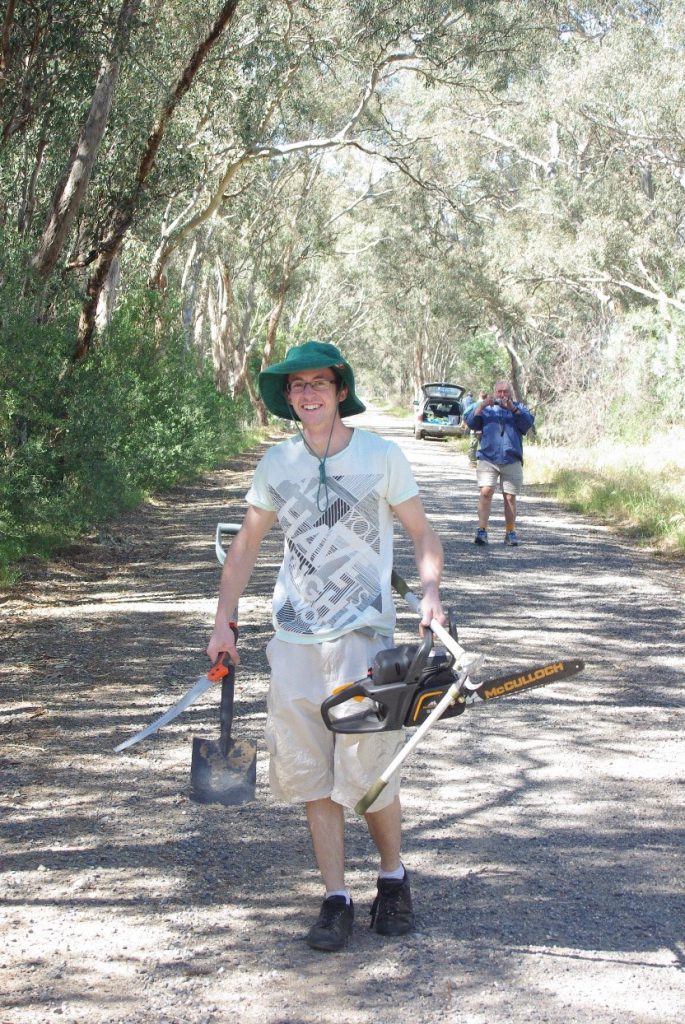 Here are some photos of Albury Wodonga Bonsai club members digging feral olives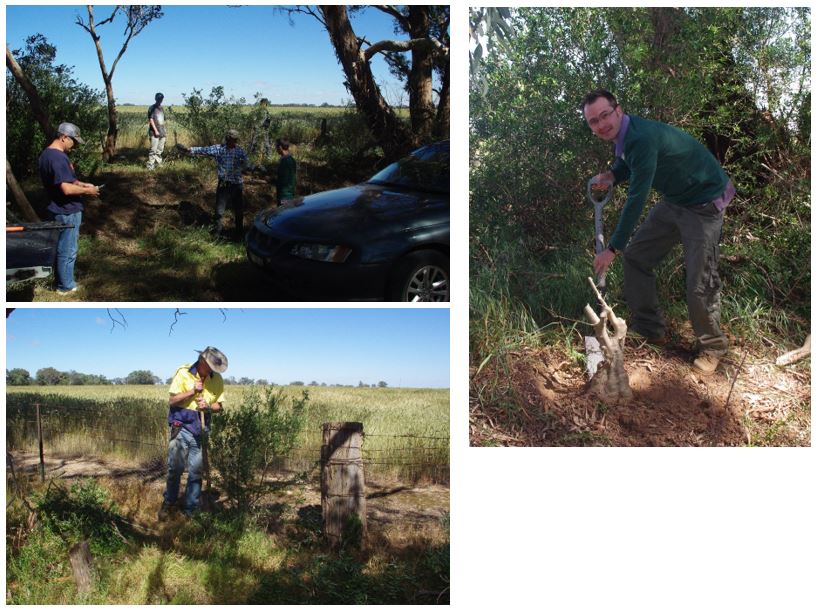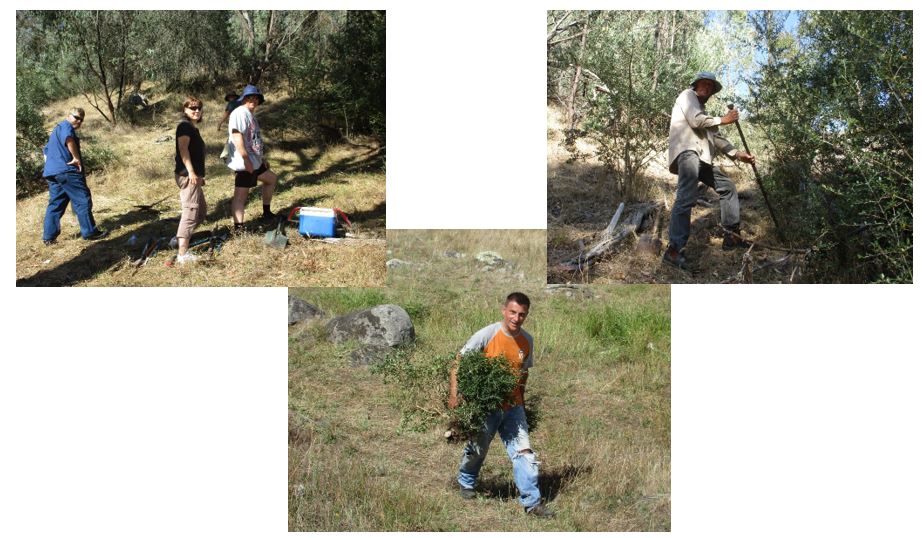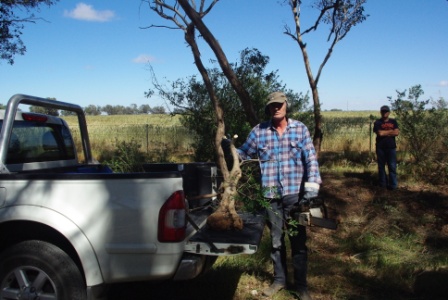 As mentioned earlier olives can be chopped to bare wood and will soon produce new shoots. The trees shown below had some good surface roots but they will still survive with far fewer roots if necessary and it is not uncommon for collected olives to be 'flat bottomed' meaning the trunk bulge is cut horizontally through the widest part and the trunk planted as a virtual cutting. Surprisingly, most olives survive this rather drastic root pruning, even when there are no small roots left.

A few years later, with care and good pruning you could end up with something like this.