The first new catalogues are now on the catalogue page so you can start browsing the advanced trident and prunus (including flowering cherry) stock.
Mid November is also Satsuki azalea flowering time. Satsuki were bred to flower later than the more familiar Indica azaleas we generally see in gardens here. As well as different flowering times some Satsukis have different colored flowers on the same plant and some even have different shaped flowers.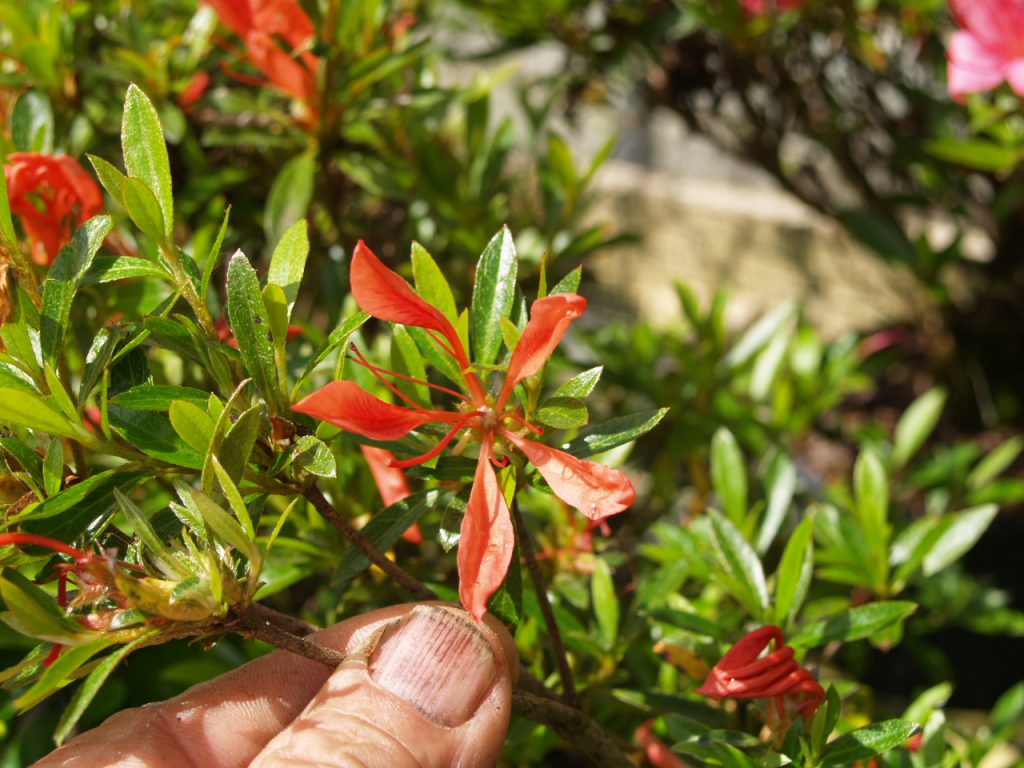 Shibui Bonsai now have 3 Satsuki varieties ready to go. $20 for smaller plants in 11 cm pots or $25 for slightly larger but still in 11 cm pots.
General garden azaleas also make good bonsai. These are generally known here as Indica type azaleas and also come in a wide range of flower colours with single, double and hose in hose flower shapes. Azaleas grow and thicken quite slowly so to get a striking, mature azalea bonsai look for plants growing in gardens, especially where owners are renovating and want to get rid of azaleas. I have dug quite a few azaleas from gardens here and have found they transplant easily at all times of the year, can have roots reduced massively and will sprout new shoots from old wood after chopping even thicker trunks.
After flowering is a great time to trim azaleas. Trimming now gets rid of spent flowers and shortens any long twigs so the new shoots will stay compact. Cut off all spent flowers. Also shorten any long shoots, even if that means cutting to bare stems. Azaleas produce new shoots easily on bare wood so don't be frightened to cut long shoots back quite hard.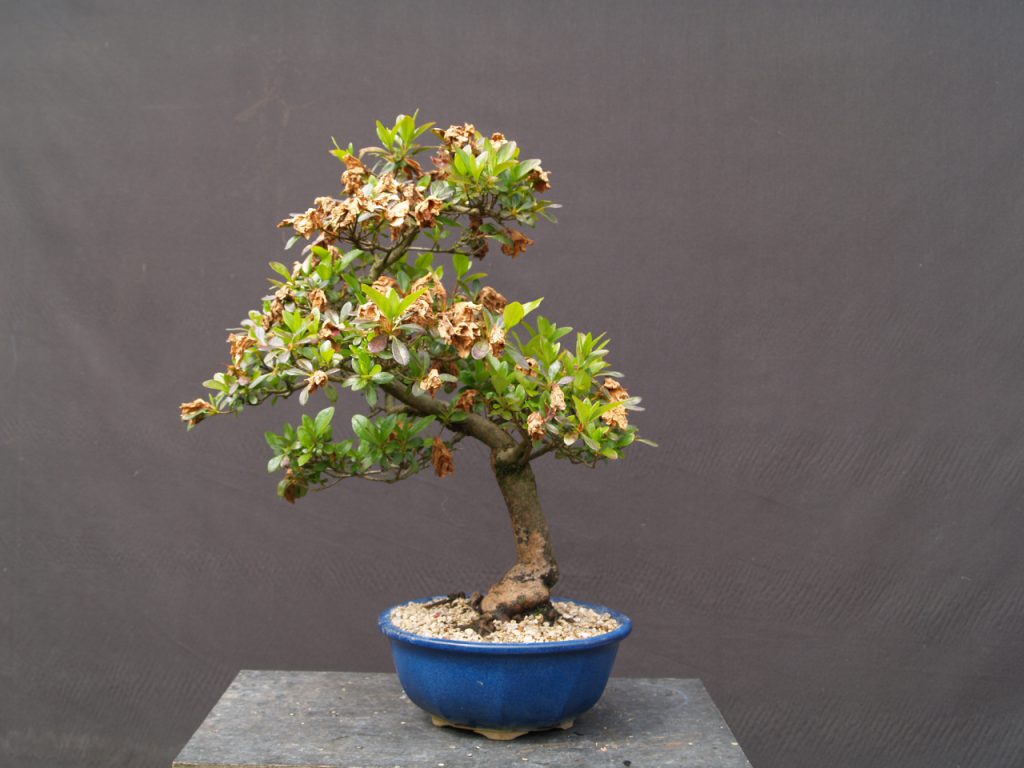 Spring also means trimming new shoots. Most trees are growing now but maples and Chinese elms grow fast and need regular maintenance.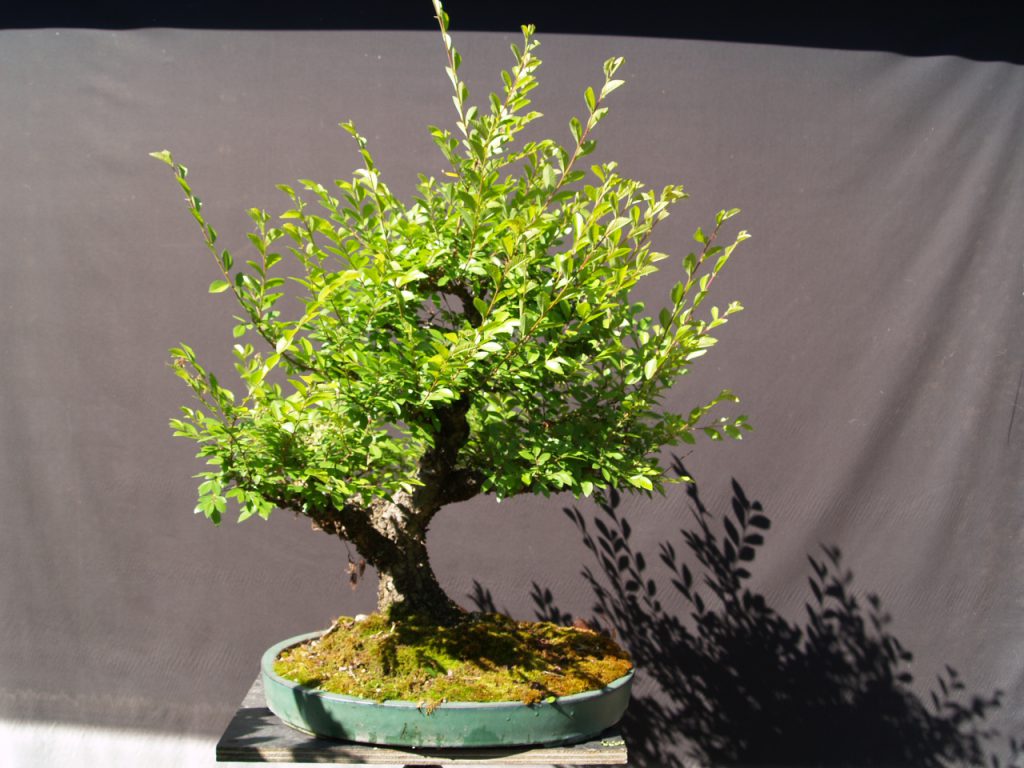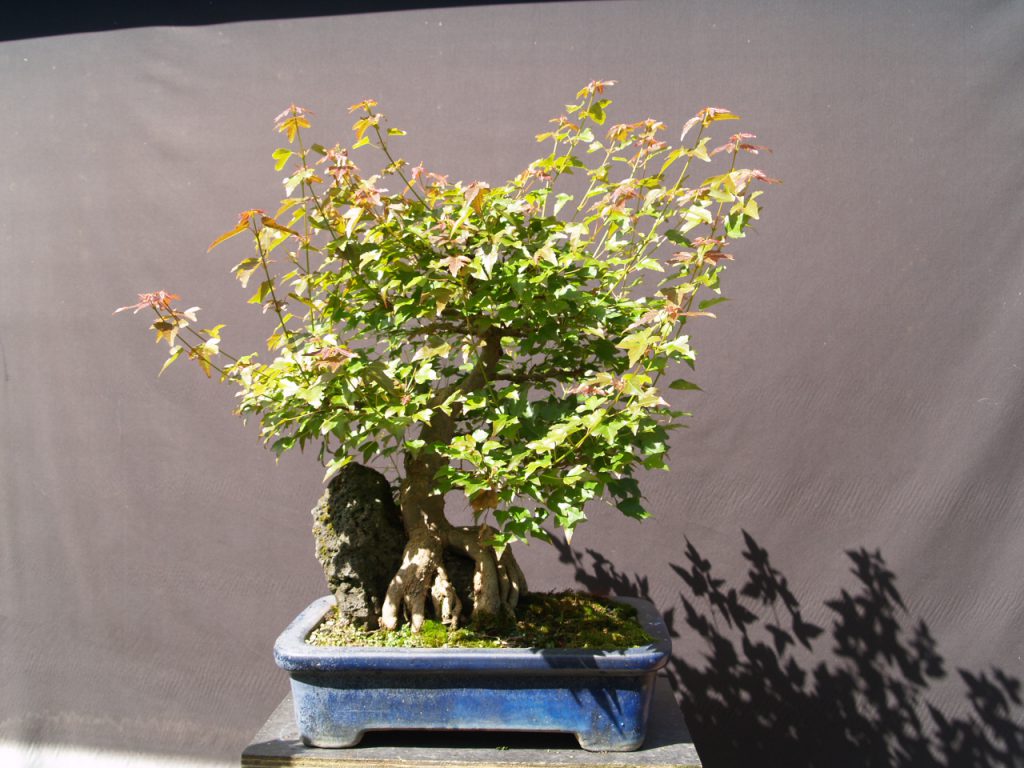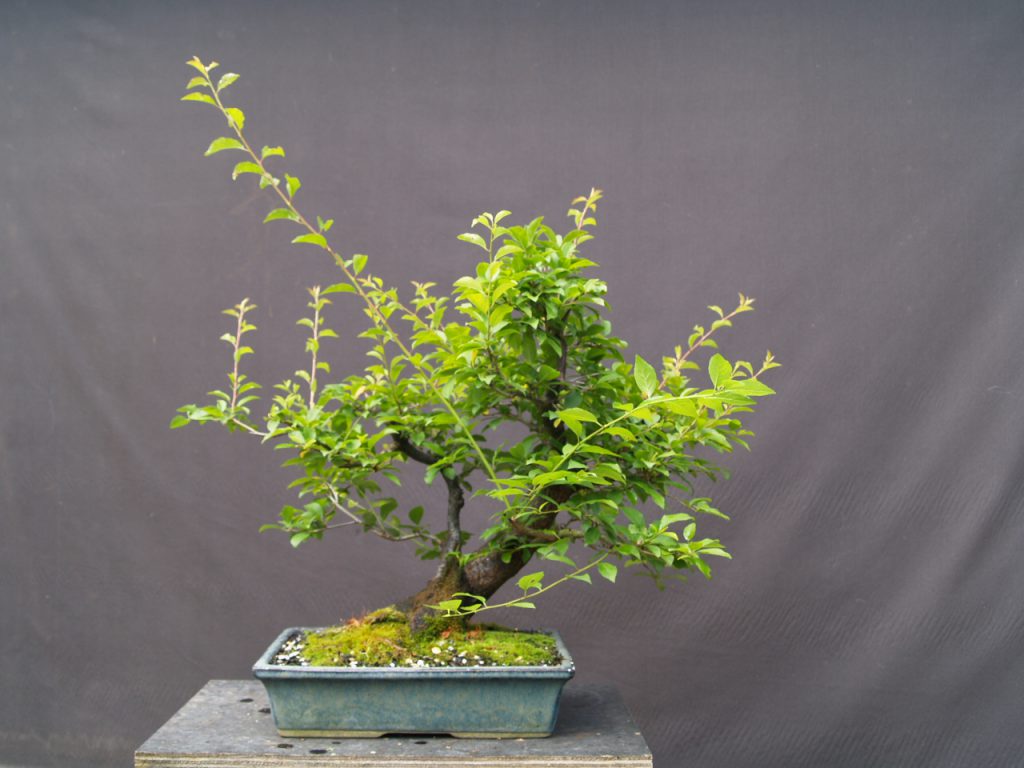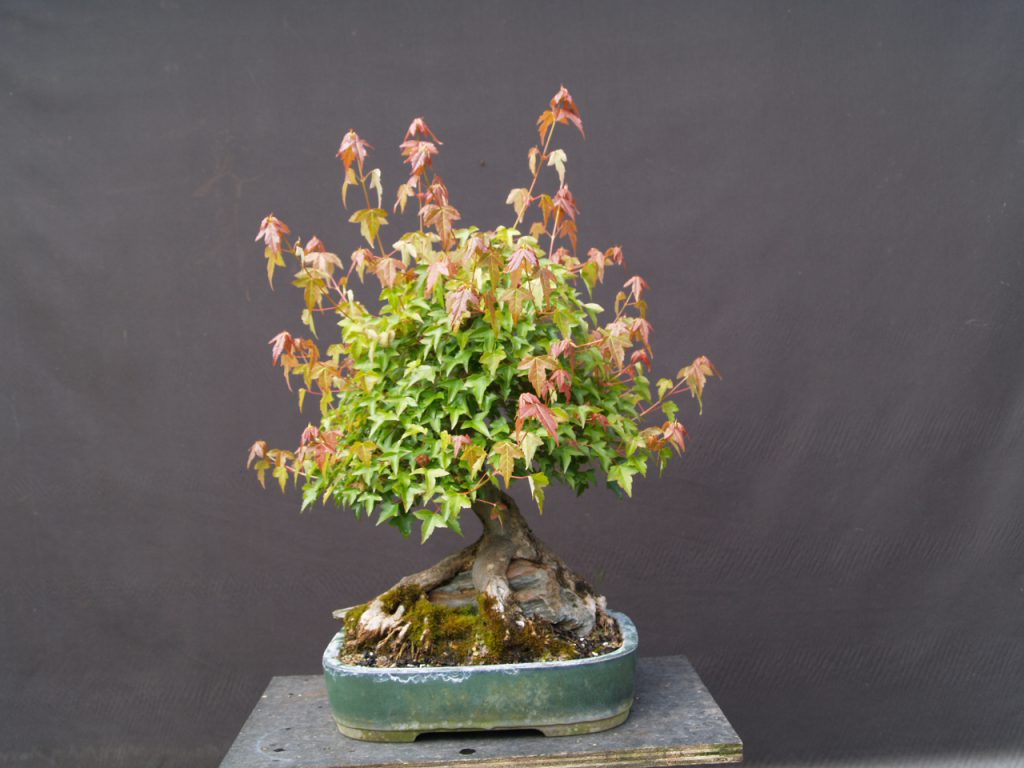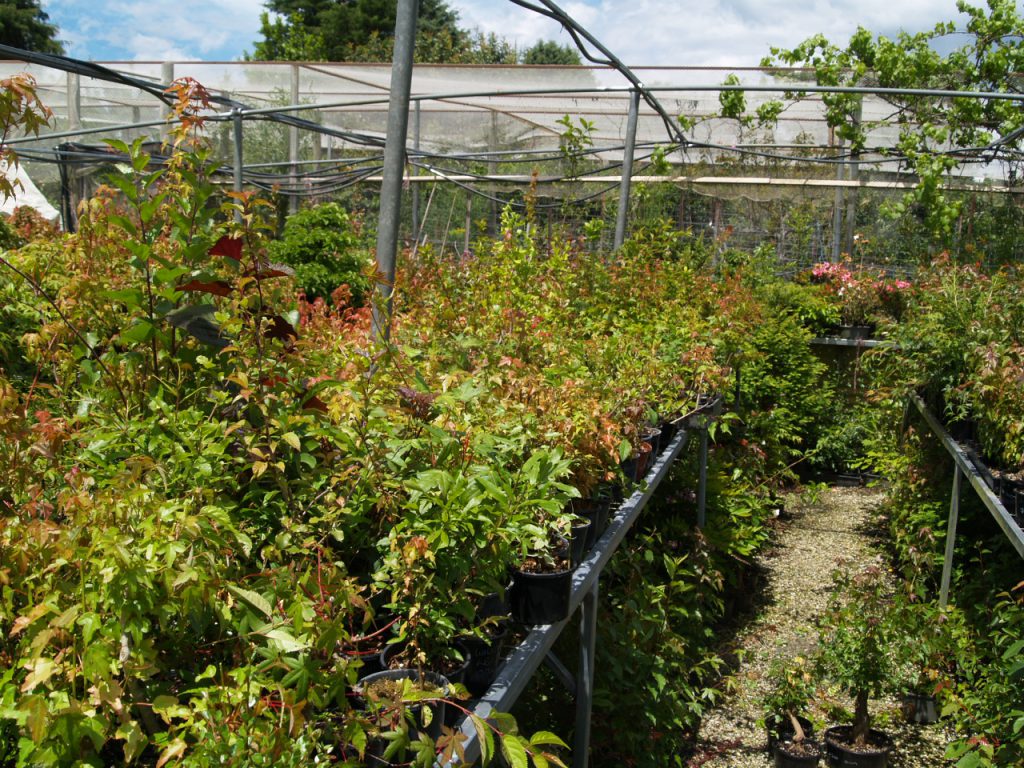 Shibui Bonsai have lots and lots of starter trees to choose from so for beginner stock please contact Neil – neil@shibuibonsai.com.au
For those looking for well developed bonsai we have 2 older bonsai for sale this year. Both these have been grown and developed right here at Shibui Bonsai but there's not enough room for these any more. A great chance to purchase 35-40 year old bonsai.
The first is a large Ficus rubiginosa. I recently cut this one back hard and new shoots are just appearing all over the remaining branches. Soon it will be a mass of new shoots. Priced at $3,300.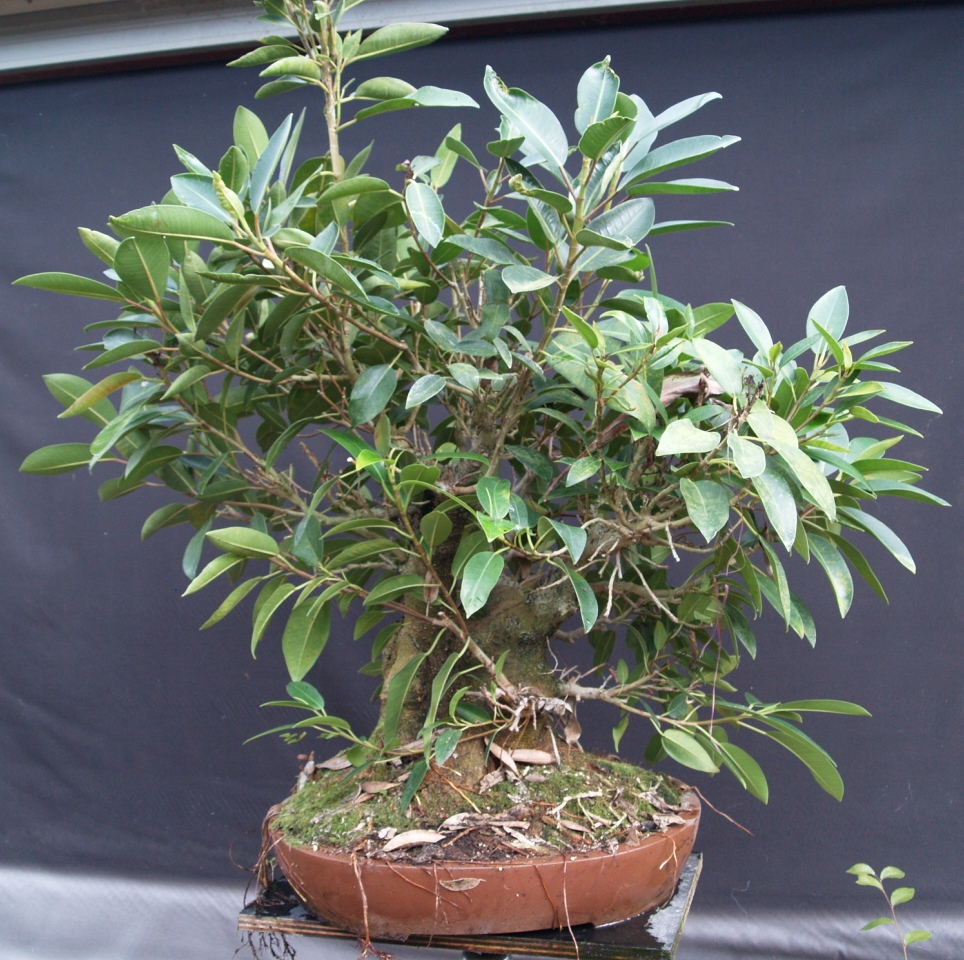 The second old bonsai we are offering is one of the trident maples from our personal collection. Grown from seed around 35 years ago and planted on a rock to give these snaking roots.