This year's field grown Prunus 'Elvins' have enough roots now to cope with delivery and a change of scenery so I've added the Prunus 2022-23 catalogue to the catalogue page.
The Prunus catalogue also includes some yamadori cherry plums collected from roadsides in the area. Like the field grown trees those plums have some pruning cuts but they also have thick trunks with good taper and branching.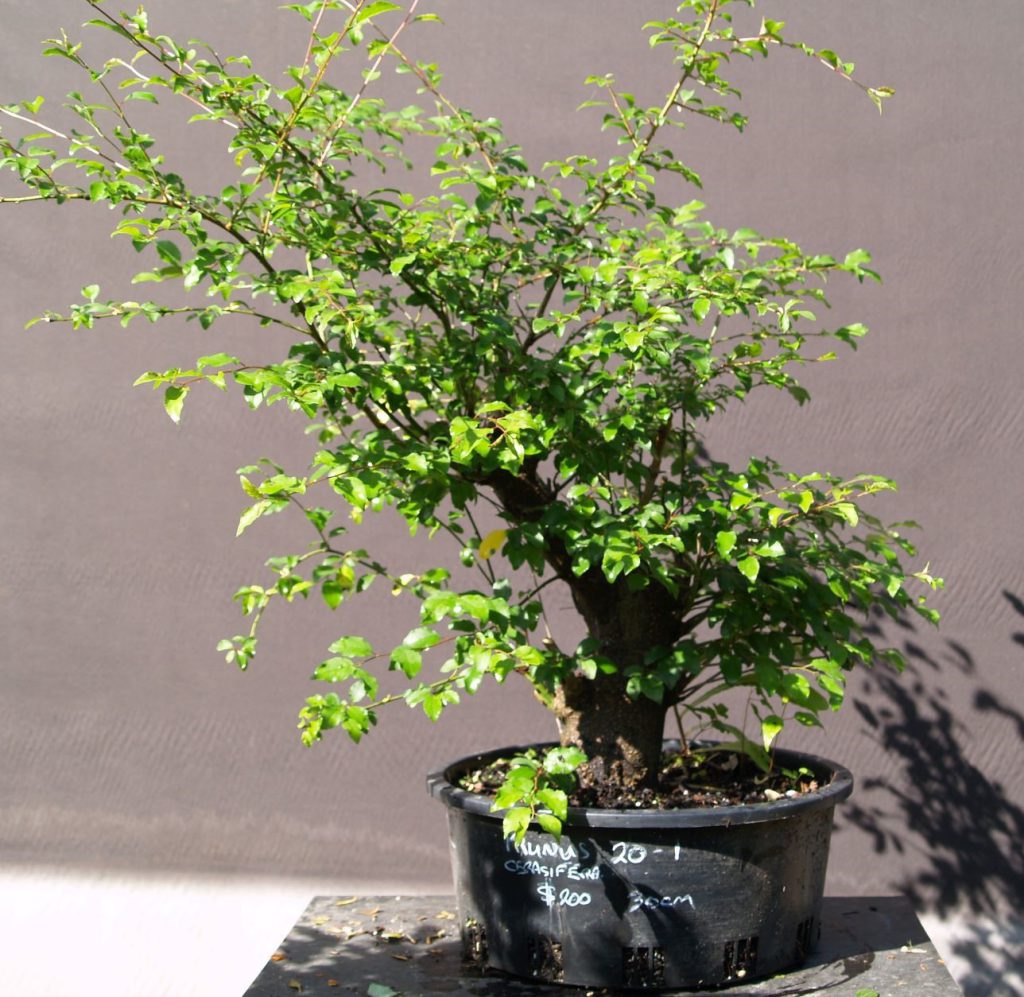 For those who fancy Flowering Cherry (Cherry Blossom) as bonsai you'll also find a range of cherries self sown from seed of Prunus subhirtella 'Snowfall' growing in our garden. 'Snowfall' is a strongly weeping flowering cherry but many of the seedlings don't retain the weeping habit. Some have moderately weeping branches, others are much more upright. They do all have the lovely, small, white flowers.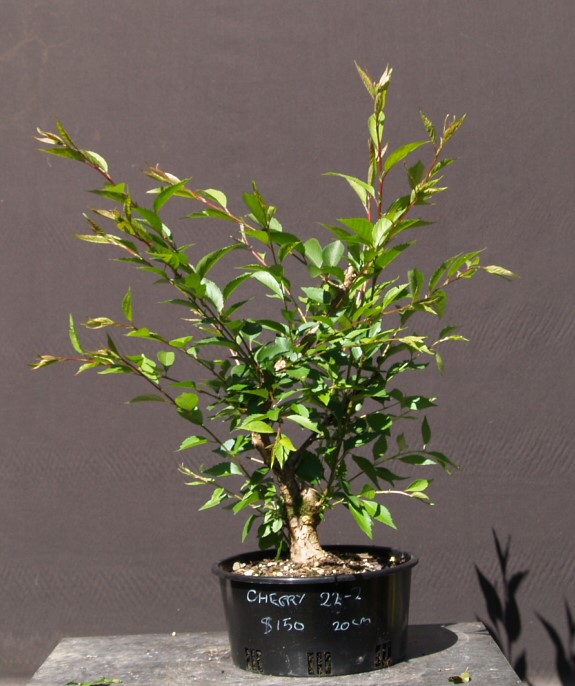 see more cherries, plums and our usual field grown Prunus 'Elvins' flowering plums on the catalogue page – Shibui Bonsai catalogue page