It has been a busy winter at Shibui Bonsai. Lots of seedlings have been posted off for you to start your own bonsai projects. The tridents have started to shoot now so seedlings will only be available for another week or so.
In between packing and posting seedlings I have been digging the grow beds. This is an annual winter task I usually start in July. This year I got started a couple of weeks early and that turned out to be a good move as spring has come earlier than usual this year and many of the trees have already started to grow.
The trees I have selected as ready for sale are now potted up and on the nursery bench settling in. Below ground tiny new roots will already be emerging but these trees will not be ready for you until November.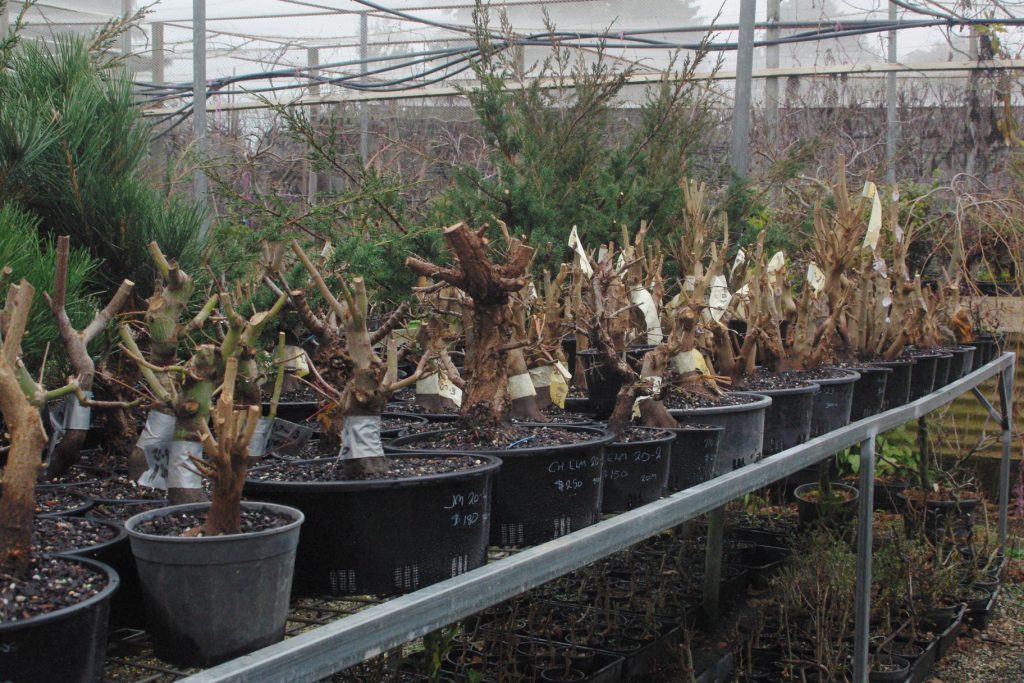 This year I harvested a number of shimpaku junipers and a couple of Japanese black pines. These conifers grow far slower than the maples and are not usually stable in the pots until mid summer. Fingers crossed that they survive the trauma of transplant because there will be some really nice workshop trees among that lot – assuming we ever get to have workshops again.