The first maples are now bare here at Shibui Bonsai. That means it is time to start trimming. It always amazes me how many shoots have grown unnoticed inside the canopy and now need to be removed.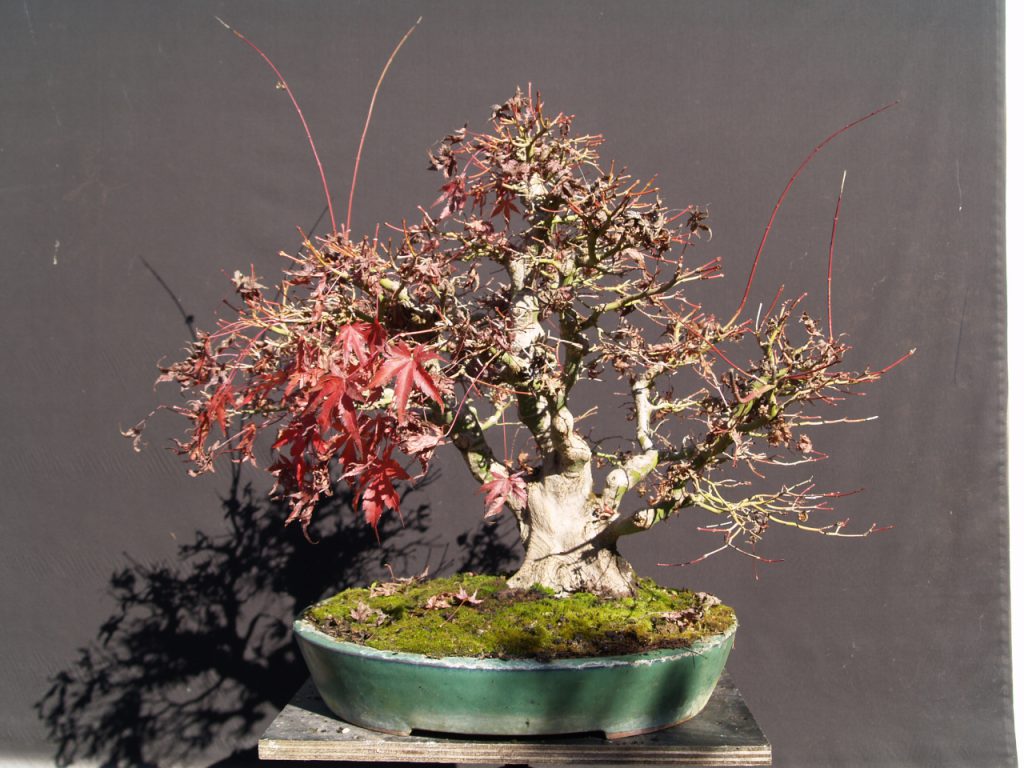 Here's is an old Japanese maple.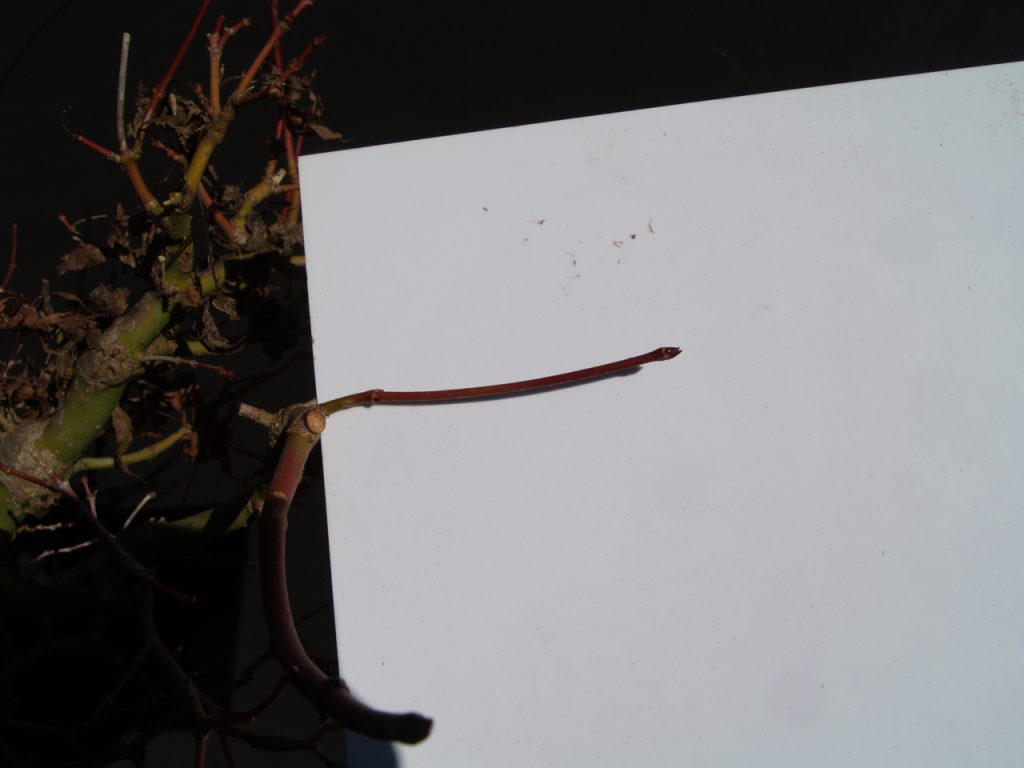 I usually start with any long shoots, especially if there are long internodes.
It may seem counterproductive to cut shoots like this short but buds can only develop from nodes so those long internodes will prevent you developing really dense ramification. Remove long internodes wherever you find them.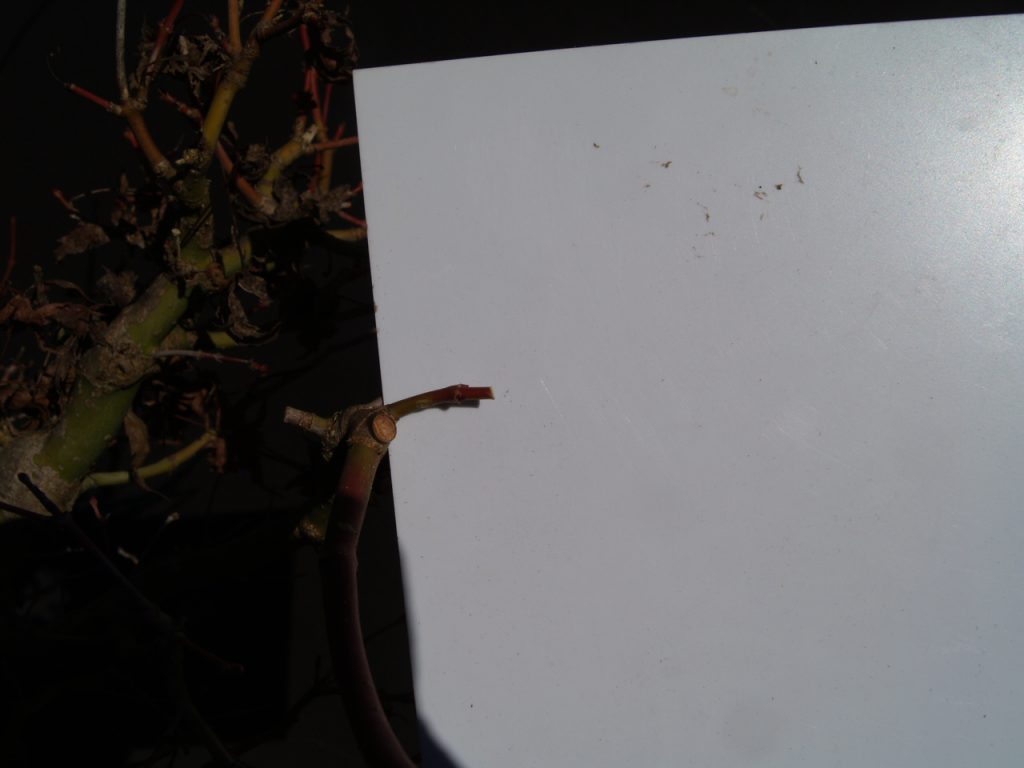 Cut back until there's only short internodes. If necessary cut the whole shoot off. New shoots will grow from the base
In earlier development stages we put lots of effort into creating branch density and more and more ramification. Eventually that changes as advanced bonsai like this one gradually become crowded with too many shoots. Attention now turns to maintaining branch structure by thinning out dense areas and removing shoots that have grown too thick.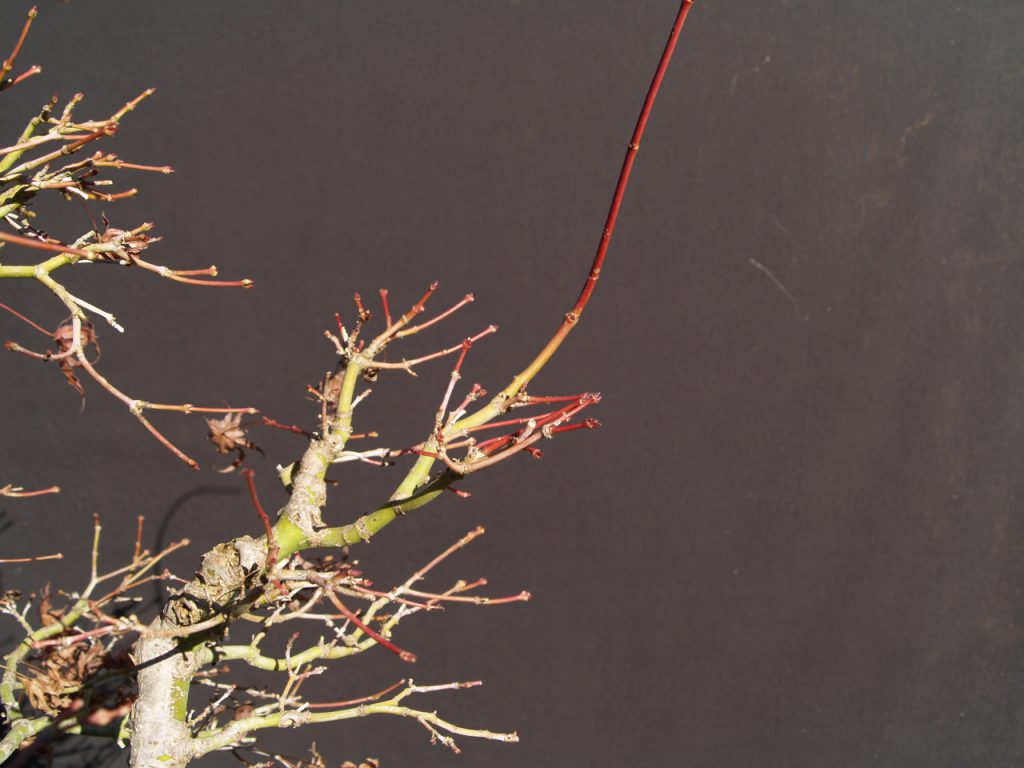 Next target branches that are too thick. Thick branching is fine lower on the tree but shoots at the ends of branches and in the apex look far better if they are thinner.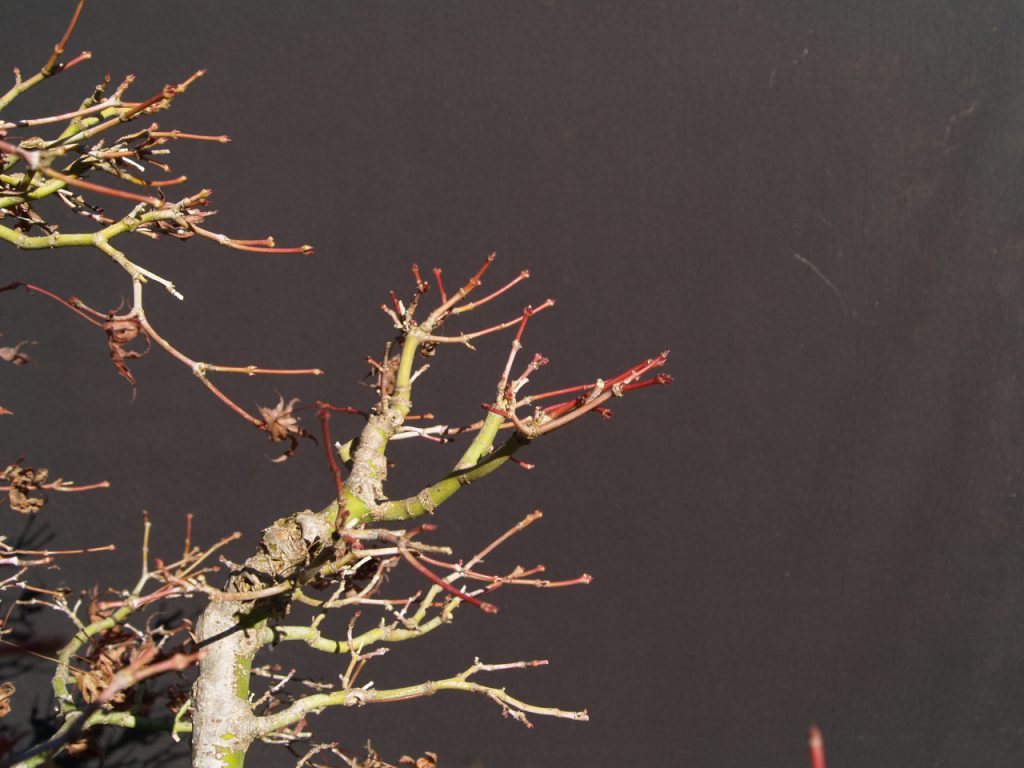 Remove thicker shoots to leave thinner ones as replacements.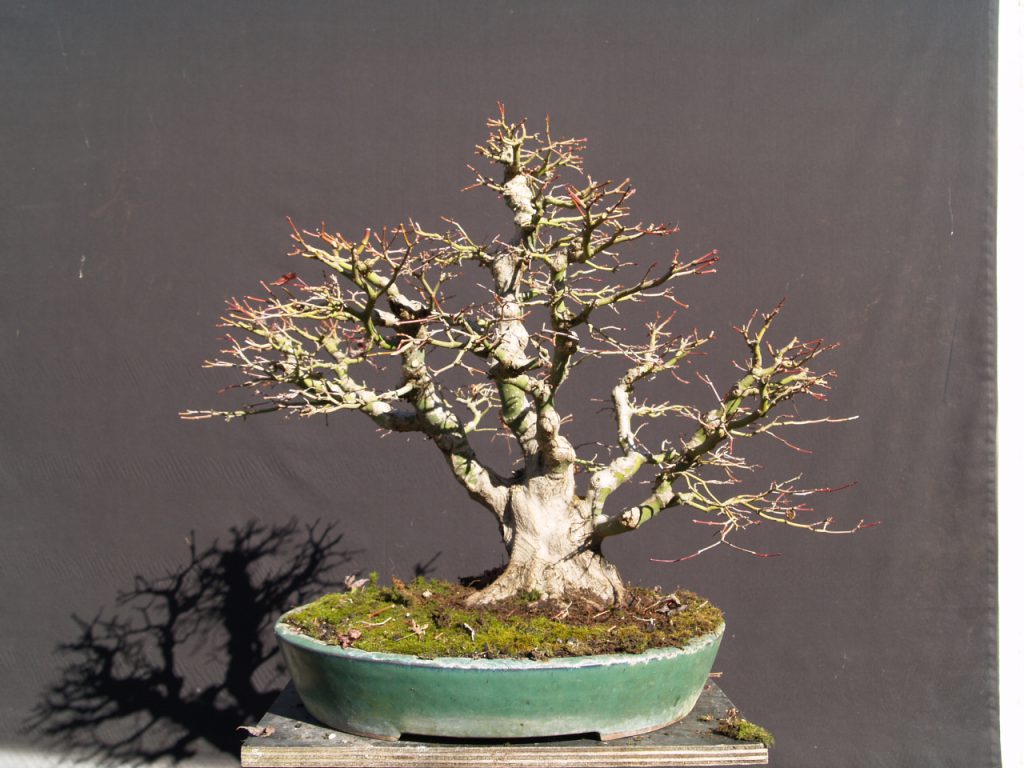 After trimming long shoots, removing thicker parts and thinning crowded areas