It has been some time since I posted here. Spring seems to have arrived a bit earlier than usual this year so I have been busy trying to get through all the early spring bonsai work. I have completed the annual harvest of trees from the grow beds and they are now potted up and on the benches for recovery. Most have very few roots after the hard root prune at digging so it will take a few months before the new roots are strong enough to cope with movement and transport. watch for the new Shibui Bonsai catalogues around the start of December.
We usually take a trade space at Canberra Bonsai show but the spread of Covid has now impacted the capital and this year's show has been cancelled. In an unexpected twist resulting from restricted movement in Melbourne and Sydney online sales of Shibui Bonsai stock has surged with many enthusiasts taking advantage of the time at home to look for new trees to add to their collections. Bonsai customers can order online and have their trees posted direct to home. There are still some trees from the 2020 catalogues available so email neil@shibuibonsai.com.au to find out what is left.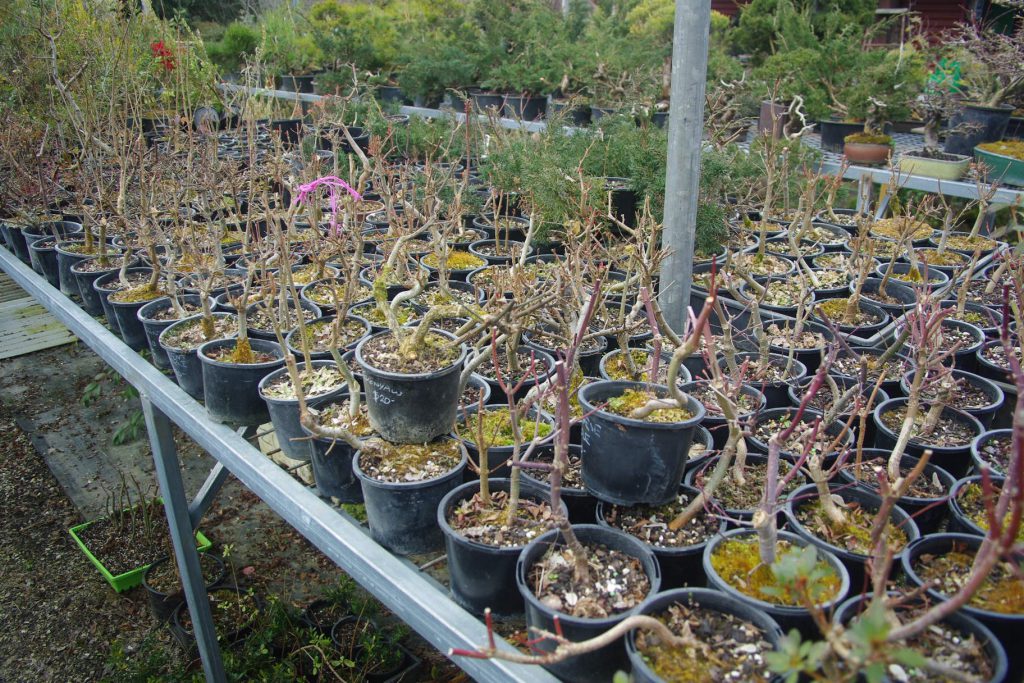 For those starting out in bonsai Shibui has plenty of smaller starter trees that have been grown specifically for bonsai. Choose from old favorites like trident maple, Japanese maple, Chinese elm, cotoneaster, crab apple and shimpaku juniper. Prices from $15 through to $30 + delivery costs. I am happy to discuss what might be suitable for your situation, skills and price range but if you already have a good idea just email your requirements and I will try to match your ideas with trees from the sales benches.
I have always liked something a little different so I'm always on the lookout for rare and unusual species so I now have a range of rare and unusual species available, including: Buxus harlandii, Huon pine, Chojubai dwarf flowering quince, Prunus 'elvins', a few different satsuki azaleas, Cotoneaster damerii (tiny leaves and compact growth habit), Luma apiculata (Chilean myrtle) and more………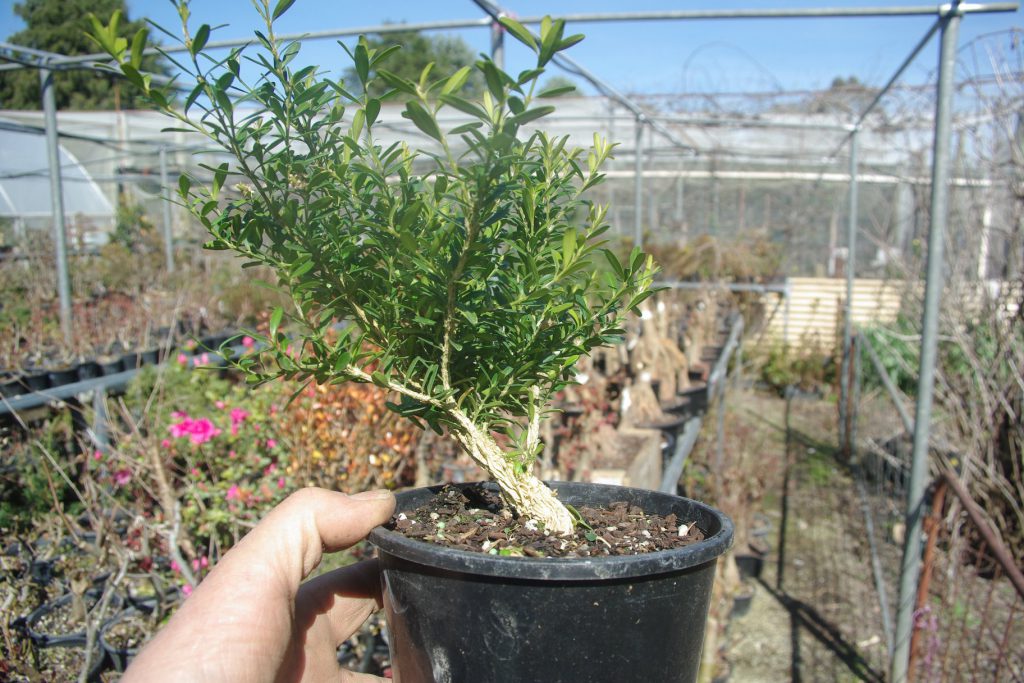 More recently my efforts have turned toward smaller bonsai. That also means I tend to pot up more trees that will suit the smaller sized bonsai. If you are also looking to expand your bonsai interests into shohin sized trees I may have suitable stock. Pictured below ar e just a few of the trees that would be suitable to develop shohin sized bonsai.